Art Law & Cultural Property
These two sets of resources—International Cultural Property Ownership and Export Legislation (ICPOEL) and Case Law and Statutes (CLS)—will help users navigate the increasingly complex and abundant body of legislation and case law regarding the acquisition and ownership of artworks. Consulting this information is one step in a due diligence process in acquiring a work of art. It is not intended as legal advice (see our Terms and Conditions ) and we recommend that you supplement our information with that available on other sites, many of which are noted in these pages. Please consult the Users' Guide for detailed assistance in navigating the site.
International Cultural Property/Ownership & Export Legislation (ICPOEL)
This section contains legislation governing the export and ownership of cultural property from dozens of countries. The legislation is presented in both summary form and as complete text; the latter in the original language and in translation. Selected historical legislation is also included, as, while superseded or amended, it can be useful for researchers looking for statutes applicable at the time of the acquisition, export or import of an art object. Links connect foreign legislation to relevant U.S. case law. There are also links to relevant international conventions and bilateral agreements.
Also included is Country Contacts, information on the government official(s) in each country to whom a query regarding the legality of acquiring a work can be addressed.
> Proceed to ICPOEL
Case Law & Statutes
This section contains an extensive body of primarily U.S. case law, including both litigated cases and, notably, hard-to-find, out-of-court settlements. The material is organized under eight topics: World War II-Era/Holocaust Related Art Loss; Cultural Property (Antiquities) Disputes Over Non-United States Property; United States Cultural Property; Art Theft (other than World War II and cultural property looting); Other Ownership Title Disputes/Claims Including Conversion and Breach of Contract; Art Fraud, Attribution, Authenticity, Forgery, Libel, and Defamatory Statements; Valuation/Appraisal; and Copyright, Moral Rights and Other Issues.
Under each topic, relevant cases are summarized (where possible, with images of the art objects in question). There are also links to relevant U.S. statutes, foreign legislation and a glossary. Additional links will be added.
> Proceed to Case Law & Statutes
Major Supporters for the Art Law & Cultural Property Website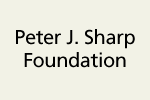 For all funders, see